Dynamics GP 2018 Starter Pack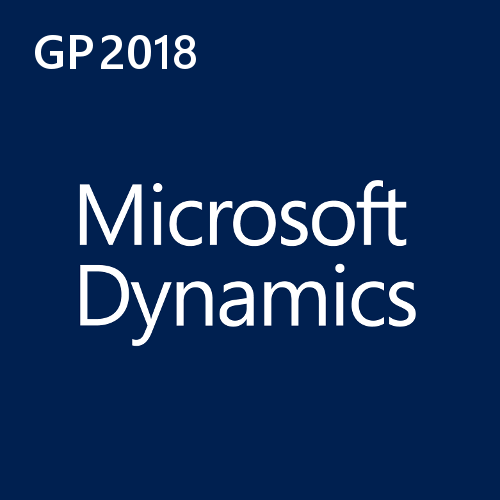 Fill out the form below to start ordering Licenses for Dynamics GP Starter Pack.
Dynamics GP 2018 (The Starter Pack)
FULL USER
$200/month/user (need at least 10 users)
Dynamics GP 2018 is a complete enterprise resource planning (ERP) solution for small to medium-sized businesses. Dynamics GP helps you gain control over your primary business drivers. From financials and human resource management to manufacturing and operations, Dynamics GP brings people and systems together to support your business ambitions.
Whether you are considering purchasing Dynamics GP or are an existing customer looking to expand your solution with new functionality, this guide provides an overview of the product modules available grouped by the functional area.
The Starter Pack
Businesses can quickly and affordably get started with Dynamics GP.
The Starter Pack offers core Financials and Distribution functionality with three full users. It is available in English, Latin American Spanish, and French-Canadian languages.
The Starter Pack is designed to help you:
Gain control and insight over their finances
Purchase and sell services, items, and materials
Pay and manage employees
For many businesses, this is the only Dynamics GP license required.
Note: Additional software licenses may be required, such as Windows Server, SQL Server, and Office 365. Software must be licensed per the applicable license terms.
Dynamics GP 2018 | Starter Pack Functionality Overview
General Ledger with AFA
Account Level Security
Cash Flow Management
Fixed Asset Management
Intercompany
National Accounts
Multicurrency Management
Analytical Accounting
Revenue/Expense Deferrals
Bank Reconciliation
Electronic Banking Suite
Safe Pay
Cashbook Bank Management
Electronic Bank Management
Electronic Reconciliation Management
Payables Management
Receivables Management
Customer/Vendor Consolidations
Lockbox Processing
Refund Checks
Grant Management
Encumbrance Management
Field Level Security
Dynamics Process Server
Mgmt Reporter Designer User
Mgmt Reporter Viewer User
Analysis Cubes Library
Advanced Analysis Cubes Library
Management Reporter Web Viewer NEW
Business Analyzer App NEW
Smartlist Designer NEW
SmartLists NEW
Built-in Excel Reports NEW
Built-in SQL SSRS Reports NEW
Human Resources Unlimited Employees
Payroll (US) Unlimited Employees
Payroll (Canada) Unlimited Employees
Payroll Direct Deposit
Federal Magnetic Media
Payroll Connect
Position Control
Employee Profile
Employee Pay NEW
Time Management (Time&Expense) NEW
Time Management App NEW
Invoicing
Sales Order Processing w/ Adv Invoicing
Extended Pricing
Order Management
Inventory Control
Bill of Materials
Purchase Order Processing/Receivings
Landed Cost
PO Generator
Requisition Management
Time and Expense
Modifier with Visual Basic for Apps
Customization Site License
Integration Manager – Conversions
Connector for Microsoft Dynamics
Web Client or Desktop Client
Workflow
Service Based Architecture NEW
Identity Management NEW
Languages – Multiple Language Pricing