Dynamics NAV 2018 Starter Pack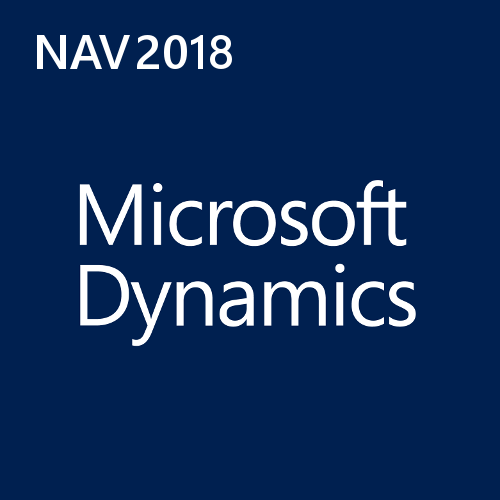 Fill out the form below to start ordering Licenses for Dynamics NAV Starter Pack.
Dynamics NAV 2018 (The Starter Pack)
FULL USER
$200/month/user (need at least 10 users)
Dynamics NAV 2018 is multi-language, multi-currency business management solution that helps small and mid-size companies worldwide manage their accounting and finances, supply chain, and operations. Start with what you need now, and easily adapt as your business needs change. In the Microsoft cloud or on your servers—the choice is yours.
Microsoft Dynamics NAV comes with a wide set of functionalities that through Microsoft Dynamics NAV 2018 provide some great opportunities for deployment supporting business processes and enhancing business productivity within the organization.
The Starter Pack
Small and midsize businesses can quickly and affordably get started with Microsoft Dynamics NAV 2018. The Starter Pack offers core Financials, Distribution and Professional Services functionality, plus three Full User licenses for one price.
The functionality included in the Starter Pack is designed to help
customers:
Gain control and insight over their finances
Purchase and sell services, items, and materials
Pay and manage employees
Manage the billables generated by consultants/li>
Customer Relationship Management (CRM) to manage customer and supplier relationships and offer the highest quality of service and support.
For many businesses, this is the only license component required.
Note: Additional software licenses may be required, such as Microsoft Windows Server, Microsoft SQL Server, Microsoft Office 365 and Microsoft SharePoint. These licenses are not included with the Starter Pack. Additional software must be licensed according to the applicable license terms.
See Licenses of Additional Software for more information.
Dynamics NAV 2018 | Starter Pack Functionality Overview
The Starter Pack is for companies who need core financials and trade functionality: Including; Basic Financials Management (General Ledger and Fixed Assets); Basic Supply Chain Management and Basic Sales Management (Sales, Purchasing and Inventory); Professional Services (Project management) with a broad set of Business Insight and reporting functionality as an integral part of the product. Additionally, the Starter Pack comes with a wide range of tools to customize the solution, to meet the needs of every customer together with deep integration opportunities to be made through web services.
Basic General Ledger
Allocations
Budgets
Accounts Schedules
Consolidation
Basic XBRL
Change Log
Cash Flow Forecast
Basic Fixed Assets
Insurance
Maintenance
Fixed Assets – Allocations
Reclassification
Bank Management
Check Writing
Bank Reconciliation
Payment Handling
Basic Dimensions
Advanced Dimension
Unlimited Companies
Multiple Currencies
Deferrals
Contact Management
Task Management
Outlook Client Integration
Contact Classification
Campaign Management
Opportunity Management
Interaction / Document Management
Mail Logging for Microsoft Exchange
Microsoft Dynamics CRM Integration
Basic Receivables
Sales Invoicing
Sales Order Management
Sales Invoice Discounts
Alternative Ship-To Addresses
Shipping Agents
Sales Return Order Management
Sales Line Discounting
Sales Line Pricing
Sales Tax
Basic Payables
Purchasing Invoicing
Purchase Order Management
Purchase Invoice Discounts
Requisition Management
Alternative Order Addresses
Purchase Return Management
Purchase Line Discounting
Purchase Line Pricing
Drop Shipments
Salespeople / Purchasers
Basic Inventory
Multiple Locations
Stock Keeping Units
Alternative Vendors
Assembly Management
Location Transfers
Item Substitutions
Item Cross References
Nonstock Items
Item Tracking
Item Changes
Bin
Pick
Analysis Reports
Item Budgets
Workflows
Document Management and OCR
E-services
Report Designer (100 Reports)
Table Designer (10 Tables)
Query Designer (100 Query)
XML Port (100 XML)
Page Designer (100 Pages)
Code Units (10 Units)
Production Orders
Production Bill of Materials
Version Management
Agile Manufacturing
Basic Supply Planning
Demand Forecasting
Basic Capacity Planning
Machine Centers
Finite Loading
Basic Resources
Capacity Management
Multiple Costs
Budgets / Estimates
Phases / Tasks / Steps
Jobs / TImesheets
Subsidiary (Each)
Per Database License
Intrastate
Extended Text
Job Queue
Reason Codes
Dynamics NAV Server
Multiple Document Languages
Multiple Languages (Each)